Client / TULA Skincare

TULA is a brand built on the power of probiotic extracts & superfoods. They believe that the same type of ingredients that are good for your body are also great for your skin. They focus on being healthy, not perfect & on empowering everyone to feel confident in their skin.
TULA brand evolution

As Creative Director, I led a broad range of branding updates spanning: color palette refresh, icon redesign, speciality packaging design, large scale photography campaigns, both on model and product / still life, website refreshes, paid social, and more to drive the brand forward as the go-to, clean, millennial skincare brand.
Deliverables / Creative Direction / Brand Strategy / Campaign Creative Direction.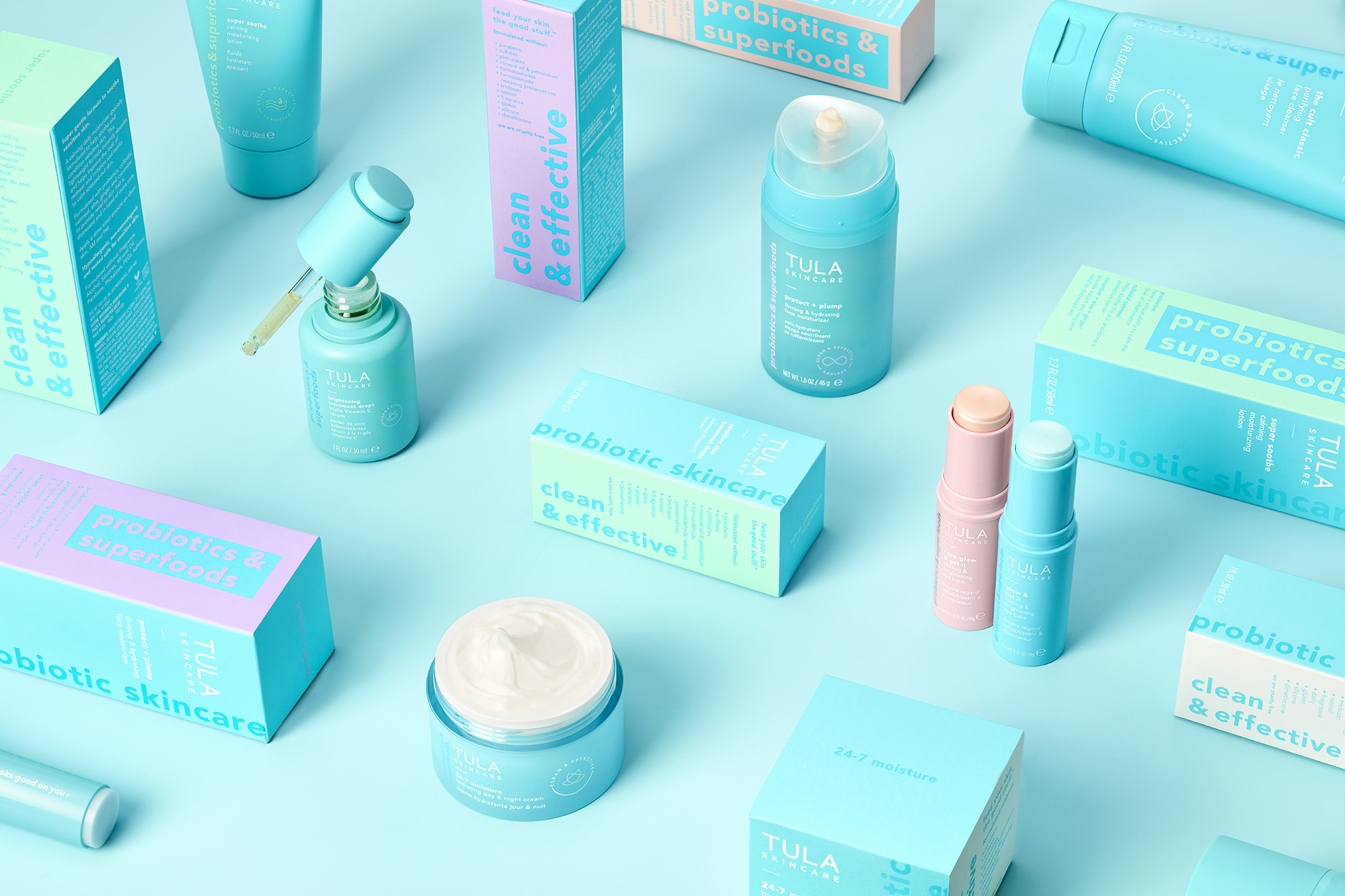 TULA.com

The current TULA site felt disconnected from other touchpoints of the brand, and without any color theory employed across the interface the brand expression was diluted. I proposed introducing secondary and tertiary colors, a secondary brand typeface as well as oversized menu navigations on mobile. Large scale submenus and photography on flyouts improve the overall visual design and UX, while still remaining quintessentially TULA.

current site
proposed redesign